Washing-up liquid - Starter Set
biodegradable ingredients
Your advantages:
Delivery interval
Every 8 weeks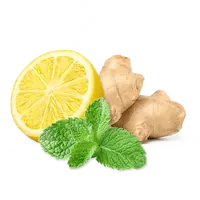 Delivery: Tuesday, Jun 06 (1 to 3 days)
Free shipping from 20,00 €
30 days money back guarantee
Description
3 x 25 g Washing-up liquid powder
1 x high-quality, reusable glass pump
Effective cleaning
Surfactants based on vegetable raw materials
more information
WASHING-UP LIQUID
DANGER! Causes skin irritation. Causes serious eye damage. Harmful to aquatic life with long lasting effects.
Certificates
1150 reviews
Latest rating
J
"Smells so much better than conventional dishwashing detergent"
Review translated
Show original

🇩🇪
WASHING-UP LIQUID
STARTER SET
This is how you can easily go from dishwasher to World Saviour!

With our Washing-up liquid Starter Set, you can save a lot of single-use plastic bottles. Because you can use our high-quality, durable glass pump again and again.

Simply fill the pump with water and add the washing-up liquid powder. This way you can mix your own product.

With each refill-sachet of powder, you save up to 80 % of CO2 emissions in transport - because no more liquid product has to be transported unnecessarily across the country in single-use plastic bottles.
This product
Is awarded with
The dermatest seal is a guarantee for the traceability of test methods. The awarded products keep the promise of tested and confirmed quality.
The Vegan Flower is awarded to products that have been produced without animal ingredients and/or animal testing. There must be no animal components, animal by-products or raw materials derived from animals in the end product. Also during production, no animal materials may be used and no animal testing may be carried out.
In the case of certified detergents and cleaning products, great importance is attached to the protection of the environment and its resources, as well as to consumer protection and the best possible transparency. Ecocert certified products must not produce any avoidable waste and waste water. Ecocert also distinguishes between synthetic and natural ingredients in detergents and cleaning products.