Solid Shampoo
Kiefer, Eukalyptus und Zistrose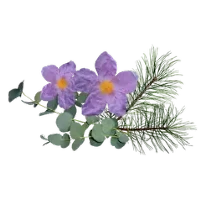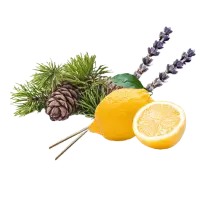 Your advantages:
Delivery interval
Every 4 weeks
Delivery
Saturday, Sep 30 (1 to 3 days)
Free shipping from 34,00 €
30 days money back guarantee
Find out why it's worth using our subscription service.
Description
1x 60g Festes Shampoo
für normales Haar geeignet
mit Bio-Distelöl und Bio-Olivenöl
vegan
zertifizierte Naturkosmetik
more information
Certificates
26 reviews
Latest rating
M
Manuela
September 10, 2023
"Very good shampoo for my curls Bob much shine and volume and the best ,my hair I rarely need to wash, stay fresh for a long time."
Review translated
Show original

🇩🇪
Festes Haarshampoo für geschmeidiges Haar und gute Kämmbarkeit!

Mit der festen Haarpflege von everdrop NATURAL CARE ist Haare waschen einfach, ergiebig und nachhaltig!

Ohne Mikroplastik - dafür mit natürlichen Inhaltsstoffen und Öl aus Bio-Anbau. Ohne Verpackung aus Plastik: so tust du nicht nur deinem Haar, sondern auch der Welt etwas Gutes.
pflegt schonend ohne auszutrocknen

verleiht Glanz und spendet Feuchtigkeit

vegan & frei von Mikroplastik

Ohne Parabene, Silikone & Mineralöle

mit leicht biologisch abbaubaren Inhaltsstoffen

Papier-Verpackung recycelbar
ab 4,97 Euro

je Stück Festes Shampoo
This product
Is awarded with
The dermatest seal is a guarantee for the traceability of test methods. The awarded products keep the promise of tested and confirmed quality.
The Vegan Flower is awarded to products that have been produced without animal ingredients and/or animal testing. There must be no animal components, animal by-products or raw materials derived from animals in the end product. Also during production, no animal materials may be used and no animal testing may be carried out.
In the case of certified detergents and cleaning products, great importance is attached to the protection of the environment and its resources, as well as to consumer protection and the best possible transparency. Ecocert certified products must not produce any avoidable waste and waste water. Ecocert also distinguishes between synthetic and natural ingredients in detergents and cleaning products.