Scented Candle Starter Set
Dewy Rose & Kumquat
Postal shipping: 2,00 €
Parcel shipping: 4,50 €
Free shipping from 20,00 €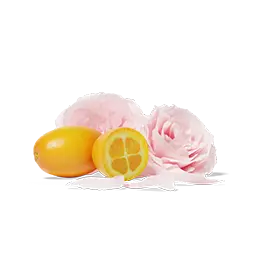 Delivery: Tuesday, Apr 04 (5 to 7 days)
Free shipping from 20,00 €
30 days money back guarantee
Description
Refillable Scented Candle
Candle Glass Jar
Wooden top
Lovingly hand-poured in Germany
from rapeseed wax
Fragrances by perfumers
more information
Certificates
A scented candle for eternity



A candle for eternity!

The new Scented Candles from everdrop capture special moments and can be refilled again and again. Available in four scents, they take you back to a warm summer evening or a mystical winter morning. In addition to natural fragrances developed by perfumers, the everdrop scented candles use rapeseed wax - not wax from crude oil or palm oil like many others. The candles can also be refilled again and again at home. The timeless and elegant glass remains the same, only the candle body can be replaced. Buy once, refill again and again!
This product
Is awarded with
The Vegan Flower is awarded to products that have been produced without animal ingredients and/or animal testing. There must be no animal components, animal by-products or raw materials derived from animals in the end product. Also during production, no animal materials may be used and no animal testing may be carried out.