Body Wash Bar
Kiefer, Eukalyptus und Zistrose
👌 Best deal! You save €0.85
Postal shipping: 2,00 €
Parcel shipping: 4,50 €
Free shipping from 20,00 €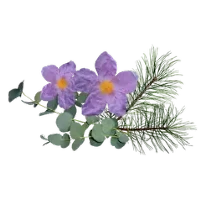 Duft
Duftet nach Kiefer, Eukalyptus und Zistrose
Delivery: Wednesday, Feb 01 (1 to 3 days)
Free shipping from 20,00 €
30 days money back guarantee
Description
1x 60g Feste Dusche
geeignet für alle Hauttypen
mit Bio-Haferöl, Bio-Distelöl und Bio-Olivenöl
duftet nach Kiefer-Eukalyptus-Zistrose
more information
Body Wash Bar, for natural and gentle cleaning!

With the everdrop NATURAL CARE Body Wash Bar, showering becomes easy, economical, and above all sustainable! Free from single-use plastic and with natural ingredients that gently clean and care for your skin without drying it out.

Do something good for your skin, as well as the planet, by making them a bit cleaner. For you & for tomorrow.
Suitable for all skin types (also for sensitive skin)

With organic oat oil, organic safflower oil, and organic olive oil

Moisturises, replenishes, & cares for your skin

Mild cleaning, without drying out your skin

Vegan


Microplastic-free

Without parabens, silicones & mineral oils
ab 4,14 Euro

je Stück Fester Dusche