Wellness Set
Fir Balsam & Eucalyptus
You get the product once.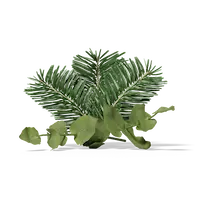 Delivery: Tuesday, Jun 06 (1 to 3 days)
Free shipping from 20,00 €
30 days money back guarantee
Description
1x Body Wash Bar Citrus Edition
1x Shampoo Bar Citrus Edition
1x Conditioner Bar Citrus Edition
1x Duftkerze
1x Kerzenglas inkl. Holzdeckel
more information
6 reviews
Latest rating
T
"I love the scent!"
Review translated
Show original

🇩🇪
For a stress-free & foamy shower time

Our soap bags are really perfect for foaming up and storing our Solid Care products.
These bags are super handy for drying, using up leftover soap, and making the most of your Solid Care products. Better foam means using up less product.
The different coloured drawstrings also make it super easy to tell the solids apart, so you'll never have to waste precious shower time wondering which solid is which.

The ideal complement to the all-round feel-good mood: our scented candle with the fragrance of your choice. Enjoy the warm and cosy atmosphere.